American Ultraviolet® - Water Treatment
AQ Series UV water treatment units are designed for commercial and residential applications, and utilize the same technology necessary to safely and effectively purify water used in everything from soft drinks to shampoo.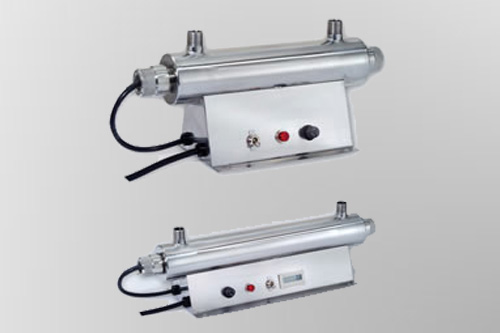 Commercial/Residential water purification
These economical fixtures are available in a wide range of flow rates, making them ideal for individual point-of use applications as well as whole-house installations. AQ Series Units are offered in flow rates from 2 to 20 gallons per minute (higher flow rate units are also available), and all vessels are passivated stainless steel. These fixtures perform like our many other high-end industrial water treatment fixtures, however, we've eliminated some of the costly, sophisticated technology, and related accessories, that are simply unnecessary in residential applications, and deliver an extremely well-built series of water units for a very economical end-user price.